Enquiry Now
Chennai,Pondicherry,Tanjore,Chettinadu,Dindigul,Kodanad Elephant Camp,Thettakad,Ooty,Kabini,Bangalore - 18 Days

Day - 01

  Arrive into Chennai by international flight.
You will be met at the airport by our staff and introduced to your driver. The journey to Mahabalipuram takes around 90 minutes in the late evening/early morning, which is when most flights arrive. Check into your hotel, overnight Mahabalipuram.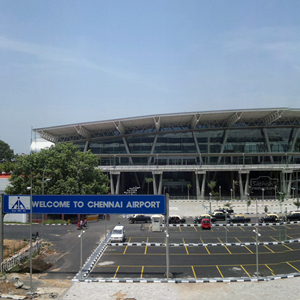 The first elephants you will see on your tour were carved into living rock more than 1000 years ago. Mahabalipuram was an ancient sea port and capital of various empires and as such attracted the patronage of South Indian rulers through many centuries. On a tour of the town's bas relief carvings (including Arjuna's Penance- the largest such carving in the world), the UNESCO World Heritage listed Shore Temple and the Five Rathas, you will get an insight into the culture which has thrived in Tamil Nadu in an unbroken run stretching back into antiquity. The modern town of Mahabalipuram is a compact seaside village, bursting with seafood restaurants, and alive with the sound of chisel on stone as today's artists create their own stone masterpieces. Overnight in Mahabalipuram.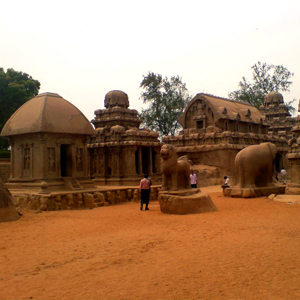 Day - 03

   Mahabalipuram - Pondicherry
drive down the coast to Pondicherry, a former French enclave and a town quite different to any other in south India. The long beach front promenade could, save for the giant Gandhi statue in the middle, be straight out of southern Europe. The designer boutiques, and the excellent patisseries and cafes are unlike anything in this part of the country too. The 'French Quarter' lies just behind the promenade and its 'rues' and boulevards are leafy and quiet- the perfect place for an afternoon stroll. There is a lot more to Pondicherry than shops and coffee though- it is the nearest town to Auroville, a unique international society of several thousand people from around the world whose goal is to create a totally sustainable and spiritually oriented society. There is also more than a touch of Hinduism present in Pondicherry and the first of several temple elephants you will encounter in your travels is found here.Overnight in Pondicherry.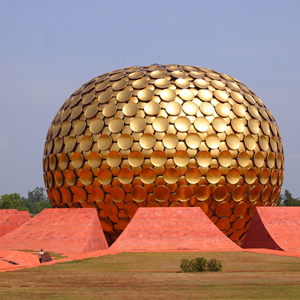 Day - 04

  Pondicherry – Tanjore
This is a big day of temples- depart after breakfast and drive to Chidambaram, home to a massive Shiva temple complex (no elephant here though) and a magnet to thousands of devotees who flock here to worship. Proceed on to Kumbakonam where the temple is less spectacular but the elephant is perhaps the friendliest in any Tamil Nadu temple.After lunch drive to Tanjore, where the temple is nearing its 1000th anniversary- it is known locally as the Big Temple, but officially called Sri Brihadishwara. A visit to this temple at sunset is an essential part of any tour of the south. The colour of the sandstone as it is illuminated by the setting sun is spectacular. If you are lucky your visit may coincide with the twice-monthly 'washing' of the giant Nandi statue with a mixture of milk and turmeric. At any time this temple is stunning- and the elephant will reach out with her trunk as you enter the main courtyard to make you feel very welcome in this most special place.Overnight in Tanjore.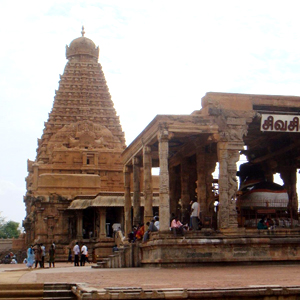 Day - 05

  Tanjore - Chettinadu
Tour the Tanjore museum and palace in the morning and then proceed to the small town of Kannudakathan in the Chettinad region. The Chettiars are a merchant caste who have traded with the great maritime powers of the northern hemisphere over centuries. The amalgam of styles and influences that has resulted is utterly unique. You will stay here in a 40000 square foot mansion (there is a 'palace' in the town too, it is just a little bigger!) where just a few of the rooms have been converted to allow guests to stay. The host, Mr Chandramolle, is a real gentleman and a trove of knowledge about all things south Indian. Explore the village on foot or by bullock cart. Nearby is the slightly larger town of Karaikudi where streets of antique shops tempt you with their wares. Overnight at Chettinad.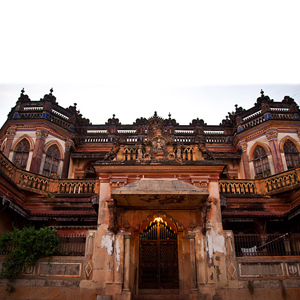 Full day to relax and explore the Chettinad Region. There are hand-painted tile factories, tiny temples deep in the forest, the Palace and more to see.Overnight at Chettinad.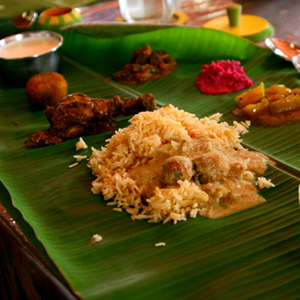 Day - 07

   Chettinadu - Dindigul
Drive to Dindigul and from there into the shadow of the Western Ghats mountain range. Deep in a quiet and secluded valley. This remarkable place is the home of retired English physician Chris Lucas- a most convivial host- and his band of helpers, all of whom are local. A great place to relax, unwind, walk in the hills and watch the world go by.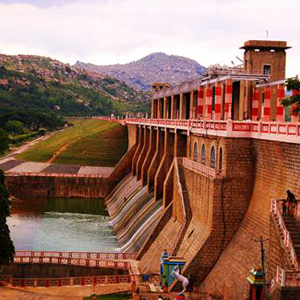 As above. It may be ill-advised to stay more than 2 nights by the third day you may never want to leave!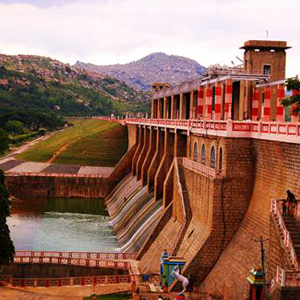 Day - 09

  Dindigul – Madurai - Periyar
Drive via Madurai and up into the hills of the Western Ghats, and overnight in Periyar.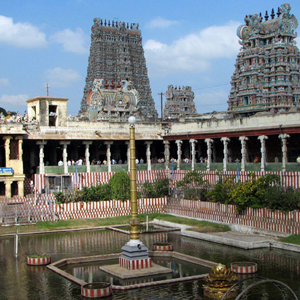 Many options are available in Periyar- short and easy treks in the forest ( a great way to see small animals such as squirrels and langur monkeys as well as myriad bird species), spice plantation tours, visits to tribal villages and more. Overnight in Periyar.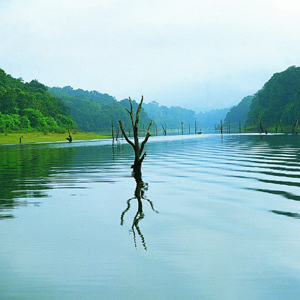 Day - 11

  Periyar - Thettakad
Drive down the western side of the Ghats, stopping for lunch, before proceeding on to Thettakad.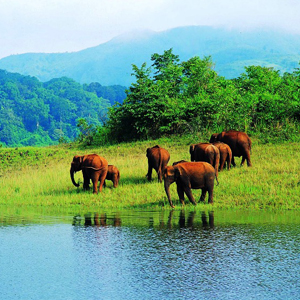 Day - 12

   Thettakad – Kodanad Elephant Camp - Thettakad
Early start to join the mahouts at the nearby Kodanad Elephant Training Camp as they first put their charges through some training exercises before humans and elephants alike process down to the edge of the Periyar River for a long and languorous bath (for the elephants at least- humans require a fair amount of elbow grease to give the elephants the coconut shell scrubbing they desire!) Afternoon at leisure with a chance to join in the cooking of the evening meal.
Day - 13

  Thettakad – Ooty
Drive to Coonoor and board the 'toy train' for the short trip up to Ooty either one leave at 12.35 hrs or the last one leave at 16.30 hrs. This world famous mountain railway gains a great deal of height very quickly while passing through some beautiful scenery. In winter it can be surprisingly cold at elevations above 1500 metres. Overnight in Ooty
Drive into the heart of the Nilgiri Biosphere- the largest area of protected habitat in south India and home to several large National Parks.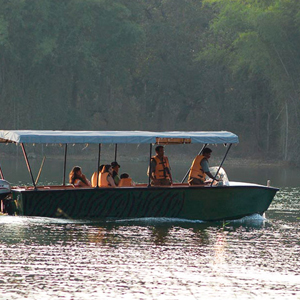 Early morning start for a jeep safari deep into the forest. Large mammals here include sloth bears, leopards, tigers, several types of deer, gaur (Indian bison) and, of course, elephants. Late in the season (February onwards) large herds of elephants come out of the forest to drink and socialise at the waters' edge. At most times from December on, elephants are likely to be seen. Take an afternoon safari by boat on the lake for the best chance to see large numbers of animals.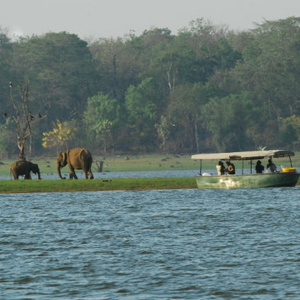 Same programme as above, with options to include a short trek around the lodge or a raft trip on the lake.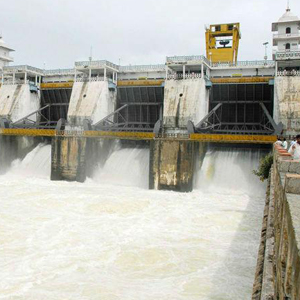 After breakfast, drive 3-4 hours to Mysore. This is a moderate sized city famous for its sumptuous and quite over-the-top Maharaja's Palace, old markets and yoga schools. Visit the nearby Chamundi Hill Temple. Overnight in Mysore.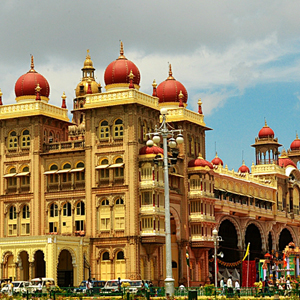 Day - 18

   Mysore – Bangalore departure
time for last minute shopping before transferring 3 hours to Bangalore International Airport for your flight home.