Enquiry Now
Bangalore, Mysore, Hassan, Hampi, Bangalore - 7 Days

Day - 01

  Arrival in Bangalore
Arrival in Bangalore International Airport. In the evening have a visit to Lal Bagh Garden, Bull Temple and Tipu's Summer Palace. Have a rest in the hotel. Overnight stay in Bangalore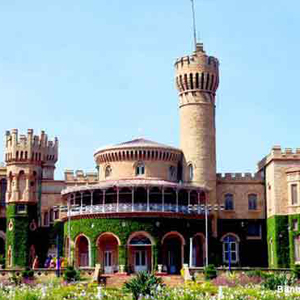 Day - 02

   Bangalore - Mysore
After the breakfast, drive to Mysore. In the evening visit the Chamundi Temple dedicated to Goddess Parvati in Chamundi Hills and the Devarajah Market where you can see the colorful flowers, fruits and vegetables, incense, perfumes and color powders. Overnight stay in Mysore.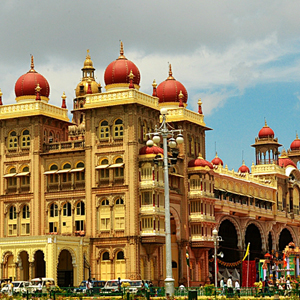 In the morning have a visit to Mysore Palace, a huge complex belongs to 19th century built by the Italian architect "Henry Irwin". There is also audio guide in all languages. Please show the ticket at the checking point and try to utilize the above to know the richness and prosperity of the Wodeyar dynasty. Then proceed to Srirangapatna, the Tipu's capital. First visit the Vishnu temple, then to Tipu's summer palace. After finishing the visit drive to Somnathpur to visit the famous Krishna temple built by the Hoysala dynasty in the 12th century. Then return back to Mysore. Have a pleasant stay with enjoyable climate. Overnight stay in Mysore.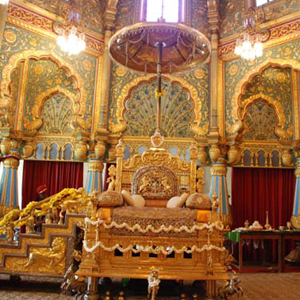 After the breakfast, drive to Hassan. Enroute visit the most popular Jain pilgrimage centre called "Shravanabelogola". This place is known for its 17m Colossal monolithic statue of Gomateshwara situated up above boulder to be walked up 620 steps. In the afternoon visit the Hoysaleshwara temple in a small village called Halebidu and another one in Belur, the Chenna Kesava Temple. Both the temples belong to the Hoysala dynasty of 12th century. Both were declared as the protected sites of Department of Archeology. Overnight stay in Hassan.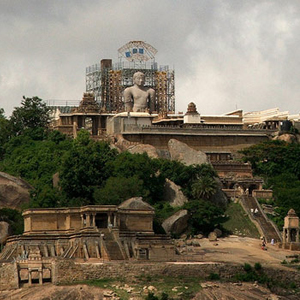 In the morning have a long drive to reach Hospet. Enroute visit the grand fortress named "Chitradurga" on the top of granite hills that raises from the ground. The period of the rule by different dynasties falls from 3th century to 19th century. Finally, the fort came under the rule of the Royal Mysore family. Then drive to Hospet. In the evening, have a relax in the hotel. Overnight stay in Hospet.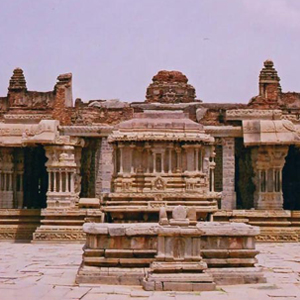 After the breakfast, have a full day visit of Hampi "the capital of great Vijayanagara dynasty" from 14 - 16 centuries which is situated 13kms from Hospet. The interesting places are Ganesha Temple, Ugra Narasimha Temple, Krishna Temple, Hazara Rama Temple, Lotus Mahal, Stepped tank, Viruppaksha Temple (the only functioning temple), the Vittala temple, the buildings of old bazaars, the Stone Chariot etc. Then return back to the hotel. Overnight stay in Hospet.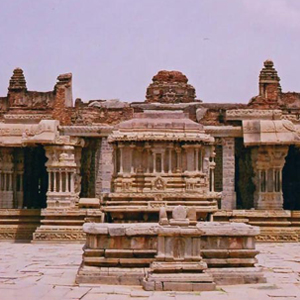 Day - 07

   Hospet - Bangalore
Departure to Bangalore leave Hospet after breakfast drive to Bangalore Airport for your onward journey.